Waist trainers aren't a new idea. You can trace the history of these corset-like garments to medieval times when they had a bad rep. But in the modern world, they aren't associated with pain anymore.
Celebrities like the Kardashian sisters have helped fuel the revival of this shapewear. What has changed is the allure of tiny-waisted body figures. In fact, the industry is thriving more than ever with a wide range of waist trainers on the market.
That said, there are serious hazards when you don't get a suitable device for your body. It is true whether you just want to slim down your tummy a little bit or get that snatched-waist look.
Let this guide assist you in your training journey with the best waist trainer. With these proven products and insightful suggestions, you should achieve your ideal shape in no time.
Here are the 16 best waist trainers for every body type and purpose:
How To Pick Up The Best Waist Trainer For Yourself
Manufacturers have put out multiple designs to the market. They are made differently and work for different purposes. And you also have to take your body type into account when picking a waist trainer.
But how, in particular? This section will walk you through this process to help you get the most out of these girdles.
Style
Corsets are the traditional choice if you are in need of an instant small waist. Their boning structure, typically steel-boned, can hold your tummy in tight. They provide the necessary strength to mold your waist into an extreme hourglass shape.
For something more moderate, plenty of shapewear can work. These products, like most cinchers, are more flexible and less dramatic in the way it shapes your body.
They take fewer inches off your waistline. But the advantage is a more natural and proportionate figure and a small risk of running out of breath. They are a good choice for post-surgery and post-pregnancy bodies.
There are also other styles, such as full-body vests or simple belts that can wrap around your stomach. Some even don't put much pressure on your physique. They just raise its temperature and speed up weight loss.
Most waist trainers stay under the bra lines, but the overbust style covers them and acts like built-in underwear at the same time.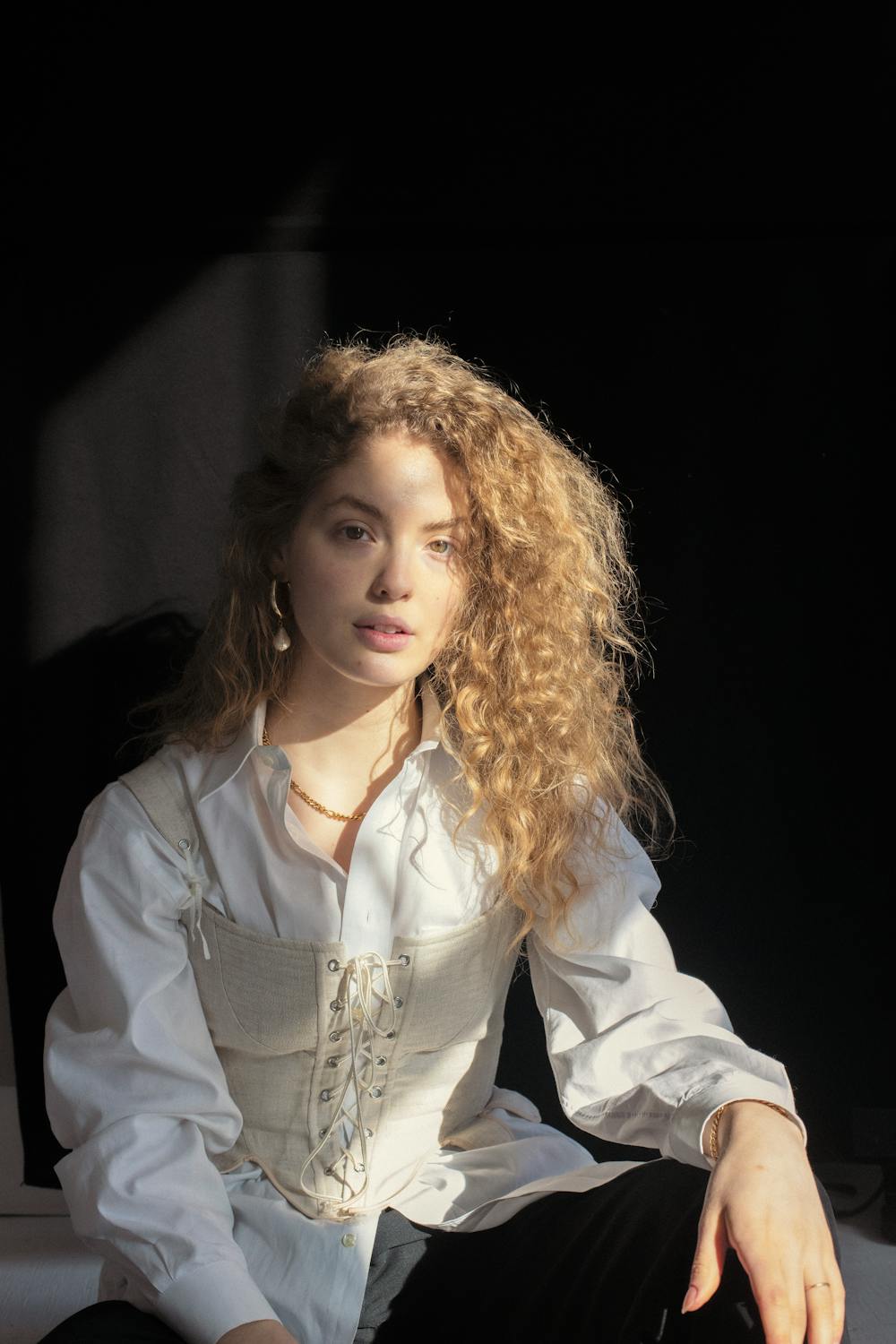 Many designs can go well with your daily outfits.
Material
You mostly have two choices here for the covering layers: natural rubber (latex) and synthetic alternatives.
Latex provides more compression and makes the waist trainer firmer and stretchable. But stay away from it if you suffer from allergic reactions, which can range from minor irritation to serious shock.
Many synthetic fabrics can replace latex pretty well. Common options are synthetic rubbers like neoprene, cotton, and spandex. They have lighter compression and require more patience from you before the results become visible.
Traditional products use steel boning to enhance the structure. They have more pressure around your stomach, which can be uncomfortable during long meetings or parties. Try products without steel bones for flexible movements and comfort.
Size
Getting the right size is one of the hardest things with these undergarments.
A tight fit plays a crucial role in waist shaping and training. Without it, waist trainers can do more harm than good. But manufacturers use different sizing schemes to produce their products, making the decision more complicated.
Take your measurements carefully first. In addition to the official size charts, make sure to check out reviews of customers. Many of them have references to the correct size for certain measurements and body types. Some sizing runs small or large, meaning you will need to pick one size larger or smaller instead.
Make careful measurements to get the right size.
Comfort
Never let a girdle hinder your breathing. It is a red flag you must address as soon as possible or risk long-term damage to your health.
Effect trainers should allow you to exhale and inhale without problem in all movements and positions. They should only make you feel tight at most, not to the point of pinching or pushing your lungs.
You should have the freedom to carry out your planned activities. For gym-goers, don't get a garment that slips as soon as you do a squat or pick up a dumbbell. Prefer models that can be invisible under clothes if you wear them to work or go out.
Other issues include itchy or irritated skin. Most of the time, they come from the reaction between your body and the trainer's materials.
Adjustability
The purpose of these products is to shrink your waistline. So they should adapt to these gradual changes as well. Most of them use hook and eye or lace-up closures. Make sure they all have several tightness levels. This will come in handy when you start shedding some pounds.
Via Amazon You should be able to adjust the fit as much as possible.
Cost
Most waist trainers aren't that expensive. That said, there are premium models that cost two or three times the average. You don't need to spend a fortune on this. Just make sure to get the most well-built and comfortable product that doesn't break your budget.
Conclusion
Achieving your dream body shape shouldn't be that hard. These garments aren't the corsets you have seen somewhere in a period movie anymore. Pay attention to their designs and purposes, and you should get the best waist trainer for your needs.
For instance, the Lady Slim Fajas is a best-selling waist cincher that can heat up and reshape your tummy area. It is a great choice for beginners who are just starting out.
On the other hand, the design of the SHAPERX heavy-duty corset never gets old for a good reason. It is durable with steel bones and able to form an hourglass shape within seconds. There is also a wide range of other top choices above. Get one and begin a new page of your life.